July 5, 2019
Recently four brand new Volvo trucks arrived in Sweden to support Den Hartogh Trucking Services in the Nordics, next week two additional shiny red Den Hartogh trucks will follow. 
By having own Trucking Services the Den Hartogh Nordics team can now offer its customers a full range of services such as pump and compressor deliveries. The loading, traction and delivery of the goods is performed by our own drivers who have been trained at the Den Hartogh in-house training institute. 
Feel free to contact or visit our Nordics team for aditional information:
Drakegatan 7A
41764 Gothenburg, Sweden
@          logistics@denhartogh.com
Tel         +46 31 304 94 70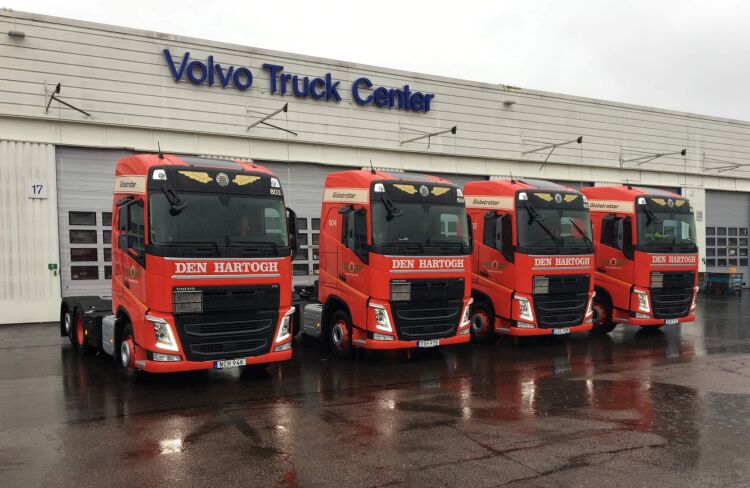 The new trucks are the first in our Den Hartogh fleet with Swedish licence plates.