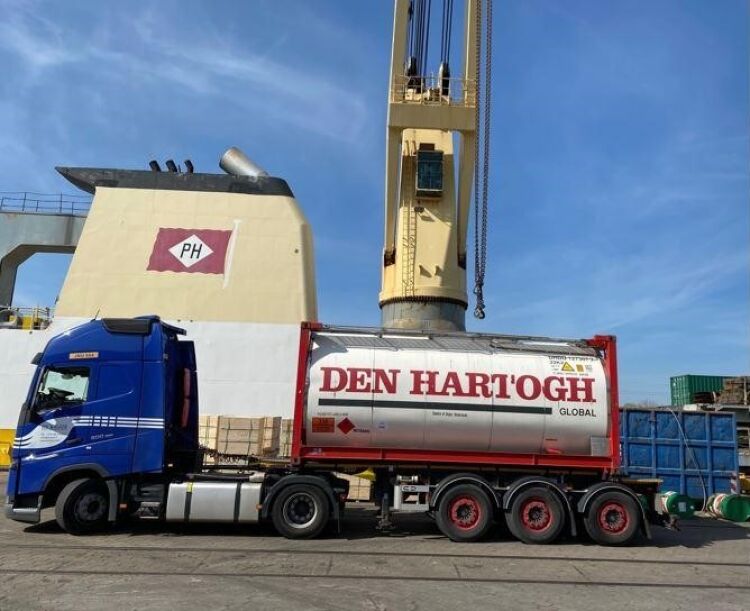 Den Hartogh Logistics provided a supply chain solution and logistics support in collaboration with Helm Proman Methanol AG to deliver a specialised ISO-tank of Methanol to SAL Heavy Lift M/V 'Trina'.
It was in Hamburg and fitted onto the deck using for-purpose brackets, securing the ISO-tank safely during the journey of the vessel.
Once emptied, Den Hartogh Logistics will swap the ISO-tank for a full one; anywhere where the vessel might be at that particular time.
 
The Methanol is injected with Hydrogen into the air intake via a cost-effective and simple retrofit as designed and executed by FUELSAVE – Green Technology GmbH.
 
Methanol is an environmentally friendly and sustainable fuel source also useable for bunker purposes and the FUELSAVE-technology achieves valuable net fuel savings and decreased emissions.
 
Den Hartogh Liquid Logistics is proud to contribute to this new project, participating in a greener future.