Den Hartogh recently received the European Gold Award from our customer Dow. This is in recognition of the outstanding contribution we have made towards supply chain excellence in the four pillars of the Dow 4STAR programme, namely: safety, sustainability, social responsibility and service. We are thankful to Dow and very proud of all colleagues who made this possible.
One of the pillars that contributed in receiving the highest possible European Gold Award is our same dedicated passion regarding safety. For instance the active attitude of the Den Hartogh driver team towards reporting near miss situations, preventing accidents to happen. The pro activeness and safety thinking of Den Hartogh drivers makes us perform outstanding when it comes to safety.
Dow was impressed by all the measures we have in place to keep track of sustainability, and all our team efforts to be prepared for the EU Green Deal. Also our commitment to Social Responsibility through the Den Hartogh Community Cares and Young Den Hartogh programmes, supporting local initiatives and cultivating young talent, was highly appreciated.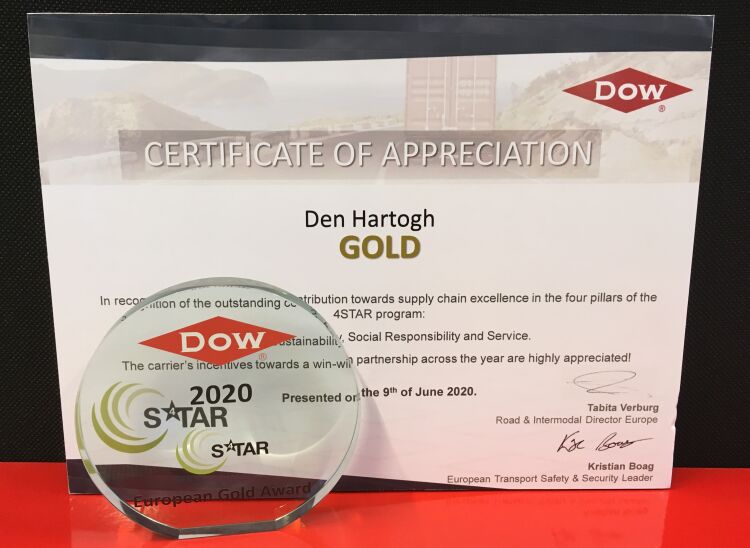 The glass trophy and the GOLD Certificate of Appreciation from our customer Dow