Rotterdam, 30 March 2023 - The Transport Logistic exhibition in Munich is a bustling event where logistics and transportation professionals from all over the world gather to showcase their latest innovations and services. The team of Royal Den Hartogh will be present at the "ITCO" Tank Container Village in Hall B4 stand 221/322.
Director Commerce, Jacco van Holten, mentions: "This exhibition is an incredible opportunity for Den Hartogh to showcase our worldwide services and connect with industry professionals. We understand that the logistics industry is constantly evolving and it's vital to stay connected with the chemical industry throughout Europe."
Our team of experts will be available to discuss the latest developments in logistics, and to explore how our solutions can meet the unique needs of your business. To make the most of your visit, we encourage you to schedule an appointment with us in advance. We look forward to seeing you at Transport Logistics and to discussing how we can help your business succeed.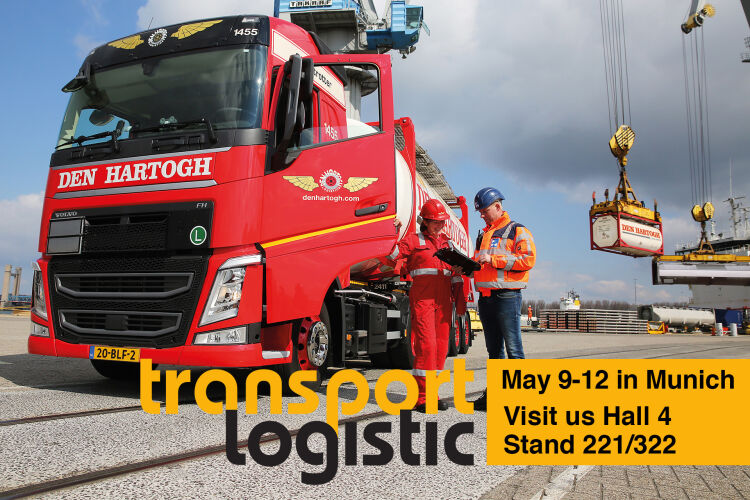 Mark your calendar
Mark your calendar for the Transport Logistic 2023 exhibition in Munich, and be sure to come and see us at our booth in the Tank Container Village. This is the right opportunity to hear what our team is working on, and to discuss how we can help your business grow and thrive in today's rapidly evolving logistics landscape. See you there!