Rotterdam, 31 May 2023 - Royal Den Hartogh Logistics is dedicated to providing top-quality environmentally friendly logistics services to its customers. Following the success of previous refurbishment projects in other countries, we will be refurbishing a major part of our standard tank container fleet in Thailand and China as well. Resulting in safe, high quality tank containers and extending their lifespan leading to environmentally benefits as well.
The refurbishment process will include several operation improvements, including the addition of full walkway handrails and other safety features. These upgrades will extend the life and condition of the tanks, while also improving their safety.
The tanks will be stripped completely before they are built up from the ground up. Additionally, the refurbishment will have environmental benefits, as the updated tanks will be better equipped to handle the transport of various chemical products.
Martin Levitt, technical director, comments: "The continued effort of our company to work with the best possible transport equipment where we also contribute to a better environment is both from a technical and societal point of view a win-win situation."
The refurbishment of our tanks is a reflection of Royal Den Hartogh Logistics' commitment to delivering quality transportation and care for the environment. A refurbished tank container has a significantly longer lifespan thus lower environmental impact. Understanding the importance of having safe, reliable and environmentally friendly equipment ensures our customers receive the best possible service.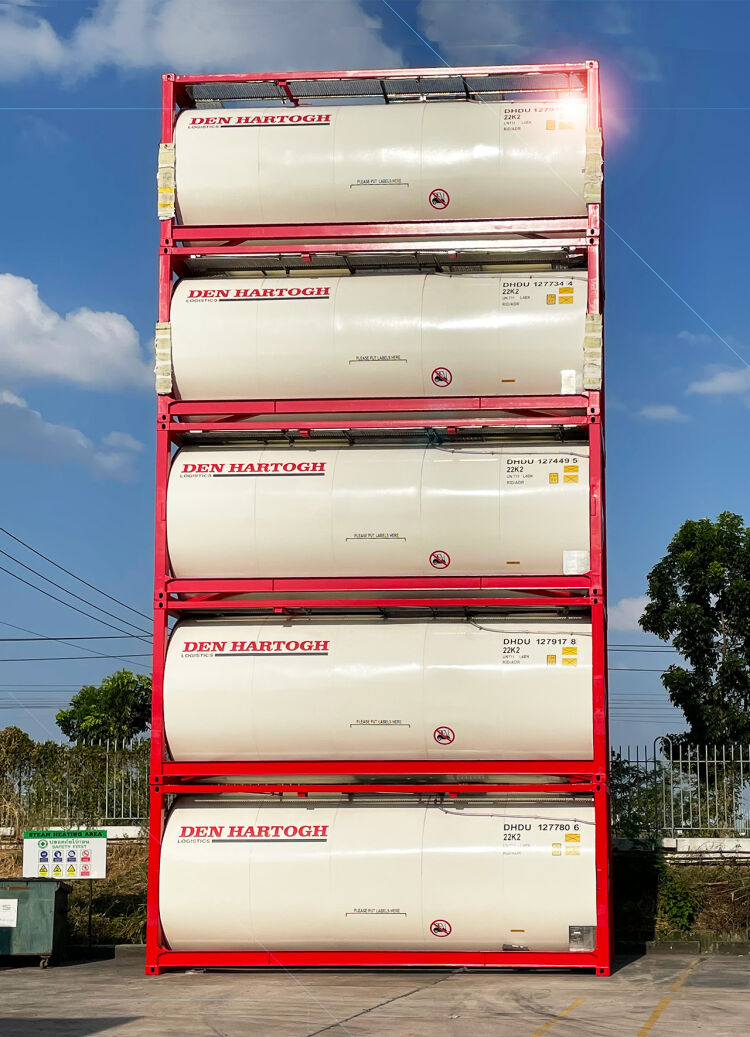 Den Hartogh Logistics' refurbishment of its tank containers is a significant investment showing our dedication to providing high-quality transport and services that are safe, reliable, and environmentally friendly. Smarter Logistics. We're better together.