April 6, 2017 

February 23, 2017 the annual presentation of the Contractor Awards took place at Huntsman Rotterdam-Botlek (5210). The Contractor Awards are presented annually based on the safety performance of the on-site 'house contractors'. This year, Den Hartogh received the Gold+ award. A minimum number of work hours are linked to every award level (colour). When no negative incidents have occurred and the work has been carried out safely, the contractor is awarded a plus '+' with the given award. Therefore, Gold+ is the highest possible award level that Den Hartogh can achieve.
Presentation of the award

Max van der Meer, Sr. Operations Director Europe Polyurethanes, opened the proceedings and then gave an interactive presentation on safety and innovations. For instance, when mentioning Den Hartogh, he addressed the safety gantry. Edwin Petit van der Walle, Operations Manager, received the Gold+ award from Mr Van der Meer on behalf of Den Hartogh Logistics.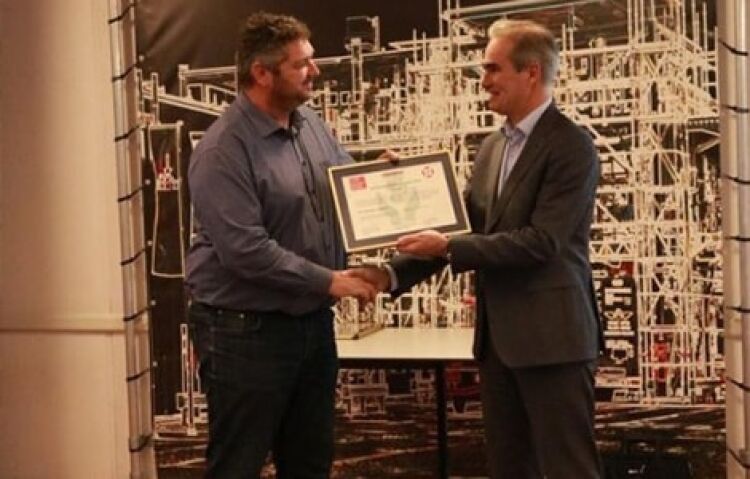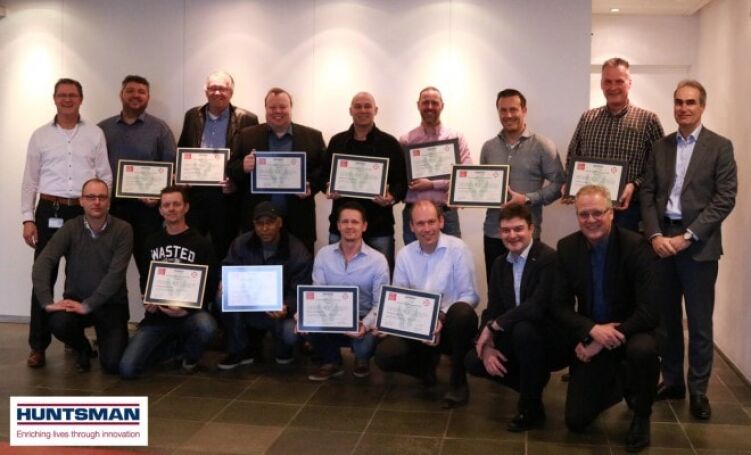 Den Hartogh team LCS 5210
Operations manager Edwin Petit van der Walle considers this prize to be the reward for a year of hard work by all employees in the area of health and safety.

"Currently, the LSC 5210 has 31 employees, in the following functions; load and preblend operators, shunters and administrative coordinators, on-site coordinators and an operational manager. Together they form a team that arranges the logistics for Huntsman. During all of our activities, safety always has 1st priority. From the load and preblend operators who work with chemicals on a daily basis and the shunters who arrange on average more than 120 movements (connections and disconnections) per day, to the check gantry employees who perform 50-60 checks per day. They are also continually aware that they must and will carry out their work in a safe way"

As a team, in 2017 we are committed to at least equal this performance.