July 12, 2017

On June 8, 2017 staff from one of Den Hartogh Logistics' main customers attended a Logistics Training Day in Rozenburg where one of Den Hartogh's workshops is located. The customer had asked Den Hartogh Logistics to organise the training session because it considers it important for all of the parties involved in the supply chain to learn about the equipment in which Den Hartogh Logistics transports its products. Getting to know the people who they work with at Den Hartogh Logistics was an additional benefit for the participants.

The group attended a presentation showing Den Hartogh Logistics' general business operation and the route orders take from when they are received to when they are completed. Han van Berghem – Field Supervisor – then took the participants around the workshop and showed them the wide range of equipment that Den Hartogh uses, including the different types of tank containers, trailers, hoses, couplings, trucks, on-board computers, valves and a truck with a trailer/container.

Everyone who attended the Training Day said that it was very helpful, their feedback will help us to improve the Logistics Days we will hold for our customers in the future.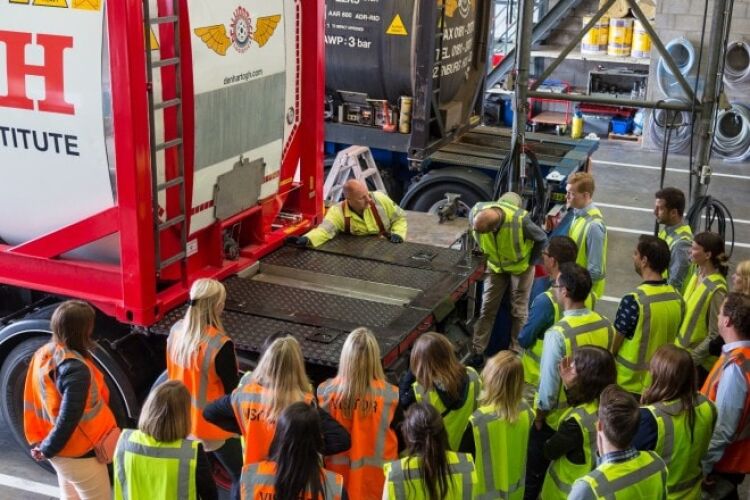 "It was very useful to be shown around the workshop and to see the tanks and touch the tools."