April 24, 2017

Den Hartogh Logistics is a leading logistics service provider for the (petro)chemical industry. In collaboration with various customers, the company has already developed two Logistics Service Centres to optimise the logistics at Rotterdam's Chemical Cluster. An innovative concept that warrants a follow-up.
Den Hartogh provides specialised logistics services to the chemical industry, including the transport of chemical liquids, polymers and gases. As the logistics partner of major chemical companies, Den Hartogh is a leader in the design and implementation of new concepts. Commercial director Jacco van Holten: "In order to remain competitive in the global chemical market, the formation of 'smart' clusters is essential to boost synergy, integrate logistics activities, optimise the safety and quality of the chemical logistics chain and reduce costs."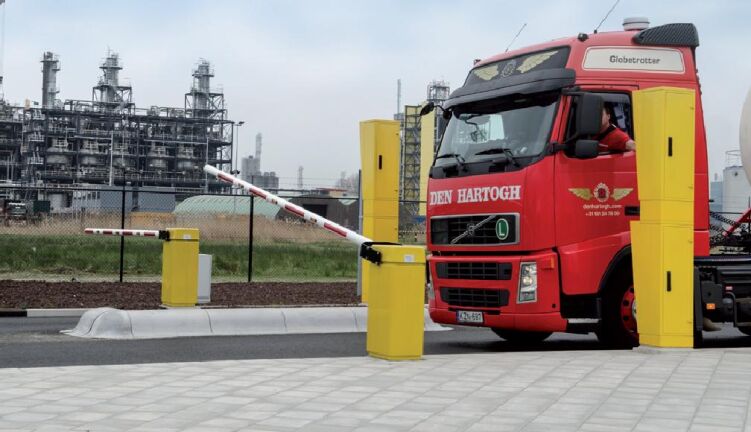 Logistics Service Centres & On-site Logistics

Chemical companies within the cluster, who previously used to deal with drivers from many different logistics service providers, have opted to use Den Hartogh exclusively for their on-site logistics. Arthur Snel, Deputy Director Liquid Logistics, about the concept: "A specialised team of Den Hartogh drivers moves the chemical tanks of the different transport companies from the Logistics Service Centres to the plants for filling. This is a 24/7 operation. After having been filled, Den Hartogh returns the tanks to the Logistics Service Centre; ready for the transport company to transport them to their final destination."

Cluster Services

"As an additional service, Den Hartogh can also move the tanks to and from the Logistics Service Centre on behalf of the different transport companies. Den Hartogh collects tanks from the terminals and cleans and checks them to ensure that they are in perfect condition for the job. After loading, Den Hartogh can move the tank to the rail or ferry terminal for further transport. This is done not only by road. Smart solutions, including barge and rail, can also be very effective in a relative small area such as the Rotterdam cluster."

By having Den Hartogh perform all of the logistics activities within the cluster, the chemical and transport companies are assured of being served by a regular, local team and of optimised on-site logistics.