Rotterdam, 25 August 2021 - It has been five years since Cluster Service Rotterdam was set up on the CTT site along Butaanweg near Rotterdam-Pernis. The cluster team does transport jobs for international customers in the port of Rotterdam. It's the ideal location on the site where the 'Checkstraat' for Drop & Swap work of our Logistics Service Center (LSC 3014) can also be found. The team takes care of the shunting, loading and unloading at various locations in Rotterdam, not only for Den Hartogh and its customers but also for the fifteen other tank container operators currently operating.
Horizontal and vertical collaboration, trimodal terminal, clustering, fewer empty loads thanks to densification, synchromodality, chain efficiency, the PortShuttle, a shortage of drivers; these concepts all come together in Cluster Service Rotterdam and all within a business setting that is based on concrete contractual agreements. 

Over the past five years, the Cluster Service has improved the efficiency of tank container flows moving in and out of the area for the chemical industry, minimising the truck mileage total in Rotterdam's chemical cluster. Den Hartogh achieves this by promoting densification on the basis of horizontal collaboration and by exploiting the full potential of the local intermodal infrastructure.

Paul Eijsvogels, Manager Operations Benelux: "I am proudest of my colleagues at LSC Cluster Rotterdam; they're young and enthusiastic workers who make up a real team and collectively get the job done every day. The fact that the team enjoys such respect both inside and outside the company, for example from our customers, is great to see and makes me a happy person."

The launch of this concept originated in the vertical collaboration between Den Hartogh, one of our major chemical clients in Rotterdam and the CTT trimodal terminal at Pernis. The client aimed to develop on-site logistics. Amongst other things this would allow the company to minimise the number of different drivers who enter its site for safety reasons.
Innovation Award
The highlight since the development and launch of Cluster Service Rotterdam is the winning of the TLN Innovation Award in 2018, which was won thanks to efficiency improvements in the handling of incoming and outgoing tank containers and minimising the mileage driven by trucks in the Rotterdam chemical cluster. 
> Read more about the TLN Innovation Award
On-site Logistics
Are you interested in our on-site services for your company? Click here to read more about it or contact one of our product specialists (see below).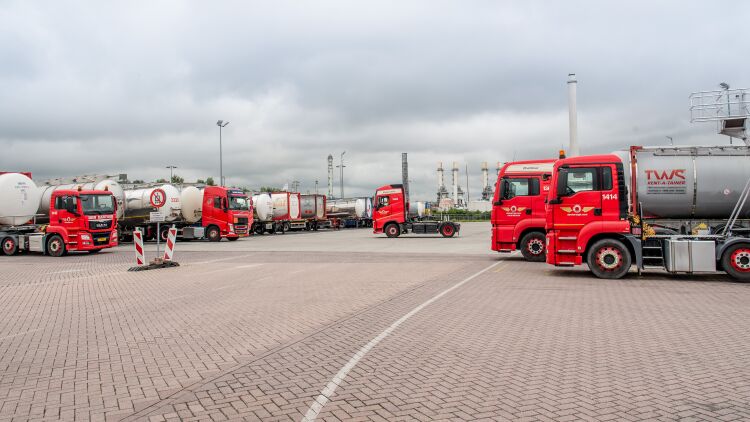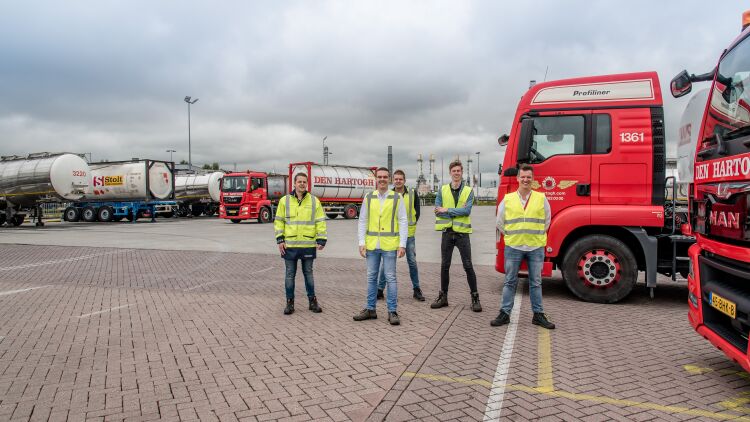 The proud team of Cluster Service Rotterdam